After receiving positive feedback on my last 2 articles about the effects of the COVID-19 pandemic on commercial real estate as well as the economy as a whole, I have decided to put out a weekly summary of economic news.
Disclaimer: All information is made without any warranty or representation. Consult with the appropriate legal, financial and tax experts prior to making any investment decision. The information is provided for educational purposes and the author assumes no liability whatsoever.
The Stock Market
U.S. Equities Market – The Dow Jones staged a modest coming back rising 9.5% last week for a total gain of 2,061 points.

Oil Prices – Crude oil prices have remained relatively unchanged at ~$23/barrel following a historic deal between Russia and Saudi Arabi to cut production by 9,700,000 barrels per day. Over the last month, oil prices fell to an 18 year low following a major drop in demand as a result of the coronavirus lockdown. Analysts at Goldman Sachs called the deal "historic yet insufficient," adding that the voluntary cuts were "still too little and too late to avoid breaching storage capacity."
The Bernie Bump – Stock futures rose more than 700 points following the announcement that presidential candidate Bernie Sanders would be suspending his campaign, a telling moment that emphasized the threat the Vermont lawmaker's bold agenda presented to Wall Street's bottom line.
Capital Markets
Stricter Lending Requirements – JP Morgan Chase & Co, the nation's largest mortgage lender (based on assets) announced over the weekend that they will be requiring a minimum down payment of 20% and a credit score of 700 or higher for new residential mortgages.
Interest Rates – Mortgage interest rates have continued to decrease with the sliding to 3.69%, a 10 basis point decrease from last week.
Credit Availability Index – A report from the Mortgage Bankers Association found that the accessibility of credit fell 16.1% during the month of March as lenders increased underwriting criteria and decrease maximum leverage for new loans.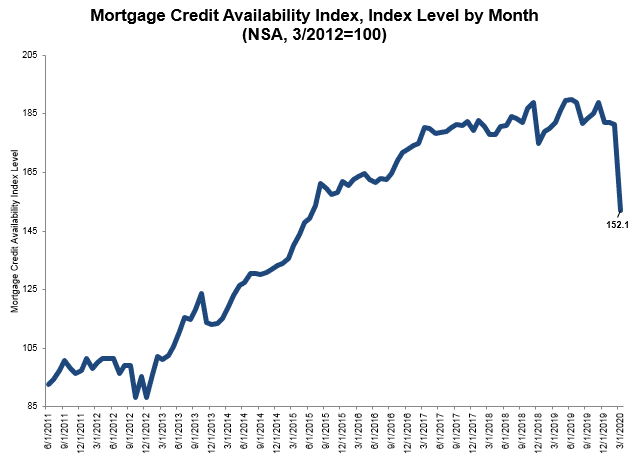 Rent and Mortgage Forbearance
Rent Delinquencies Rise – A report by the National Multifamily Housing Council reported that over 31% of tenants did not pay rent for the month of April. For reference, 18% of tenants were delinquent in April 2019.
Servicers Overwhelmed by Forbearance Requests – Requests to delay mortgage payments grew by 1,270% between the week of March 2 and the week of March 16, and another 1,896% between the week of March 16 and the week of March 30, according to numbers released by the Mortgage Bankers Association. As a result of the recently passed CARES ACT stimulus plan Mortgage servicers are required to grant forbearance to any borrower who requests it with no documentation of hardship necessary. An additional 717,577 requests were received during the first week of April.
Moratorium on Evictions and Foreclosures – California Courts ruled last week that landlords and lenders cannot initiate eviction or foreclosure proceedings until 90 days following the end of the state's emergency lockdown.
Commercial Real Estate
The following is anecdotal information based on speaking with commercial property owners that account for over 500 units of residential rentals and over 1,000,000 square feet of commercial space throughout San Diego County, California.
Multifamily Properties – Apartments performed the best with most properties collecting close to 100% of April rents by the 5th of the month.
Office Buildings – Office properties performed surprisingly well with many buildings collecting over 90% of the scheduled rent.
Shopping Centers – Retail properties performed the worst of any asset class with some assets collect less than 30% of the scheduled rent. With a mandatory shutdown currently in effect in California, the majority of retail businesses were forced to close with a select group of hospitality businesses switching to take out and delivery service.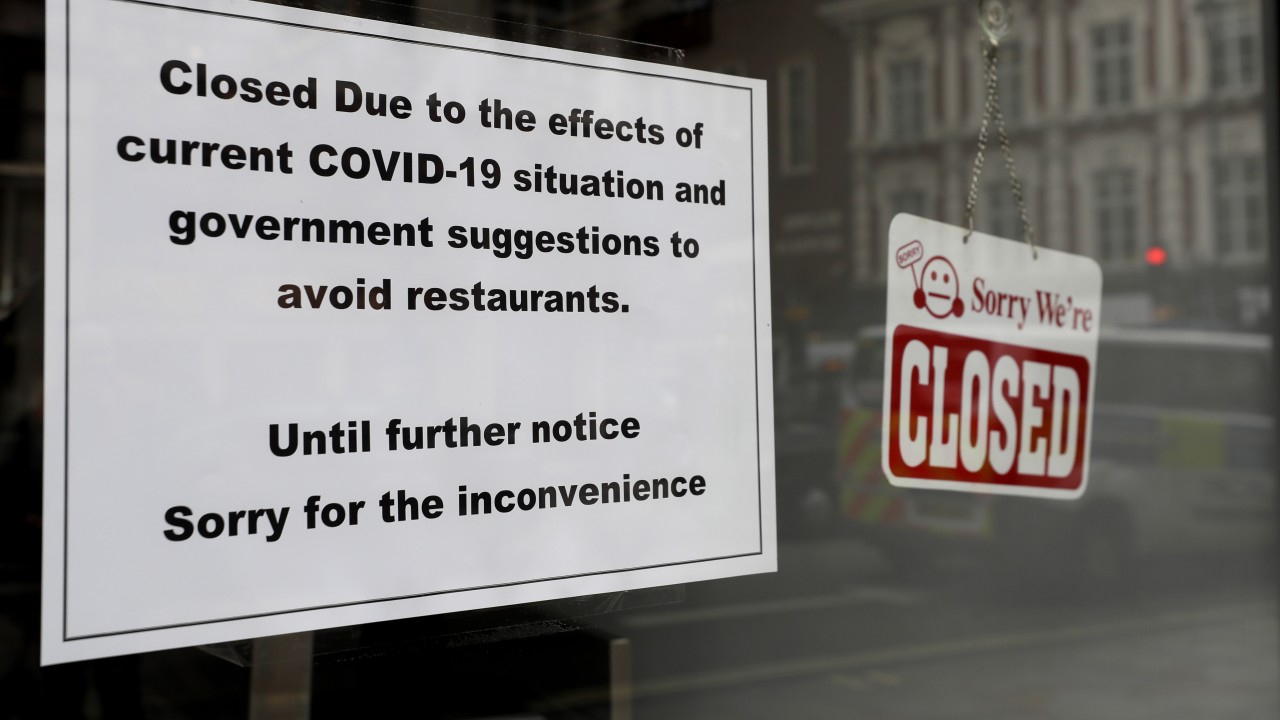 Final Thoughts/Predictions: I anticipate that many assets classes that remained strong in April will perform worse in May as the economic effects of the shutdown continue. Additionally, in the medium term, I predict there will be a migration of tenants towards Class C assets as businesses look to reduce overhead.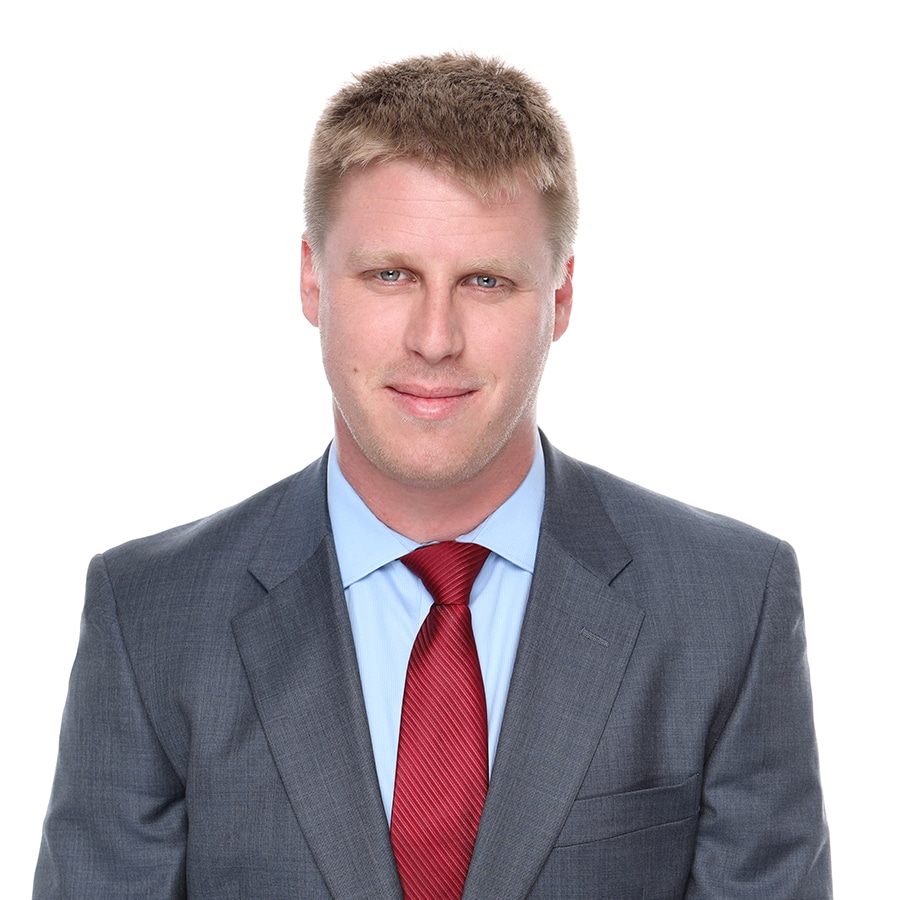 ABOUT THE AUTHOR: Erik Egelko is a licensed real estate broker with a specialized focus on leasing and sale of commercial real estate assets in central and eastern San Diego County sub-markets.
Real Estate Questions? Reach out directly: [email protected] | 805-415-1914