Disclaimer: I am not an attorney and this article is not intended as a substitute for advice from the appropriate legal, zoning, financial, construction and/or tax professionals. This information is provided for educational purposes only and is made without warranties or representations
Property owners and landlords have a lot on their plates. You have to handle all of the top-level financials, property taxes, and legal documents related to owning property. You have to advocate for yourself in city meetings and other associations that might wish to raise taxes or millages that affect you, change the flow of traffic around your building, or otherwise impact your tenants.
At the same time, you have to handle all of the leasing, maintenance, improvements, and contracts relating to the occupancy of your buildings. They don't keep themselves running, after all! While a tenant may be responsible for some basic maintenance themselves, chances are you're going to have to handle anything more significant than spot-cleaning the fixtures.
It's no wonder that commercial and residential landlords often turn to property maintenance companies to do most of that work for them. After all, if you have to choose between spending hours at a city council meeting to advocate against demolishing the green space adjacent to your property or visiting your building to interview and hire a company to clean the floors, it's clear which one you're going to spend your time with.
Offloading property maintenance to a company you contract can be a great way to provide a buffer between you and the day-to-day issues that crop up running a large or commercial property. At the same time, it gives you peace of mind that everything is handled appropriately, and you don't have to stress yourself out handling every single issue to minute detail at the expense of your more important top-level issues.
Property Maintenance vs. Property Management
One thing you'll notice if you start searching for property maintenance companies in an area like San Diego is that there are a lot of property management companies that show up in your searches. There are two reasons for this.
First, maintenance and management are similar enough and used in similar contexts, so search engines like Google conflate the two. This happens even if the two terms are distinct enough to warrant their own results. You need to do more filtering and know what you're doing to find the actual results you want (and hey, that's why you're here, right? I have a handful of recommended options you can check out down below.)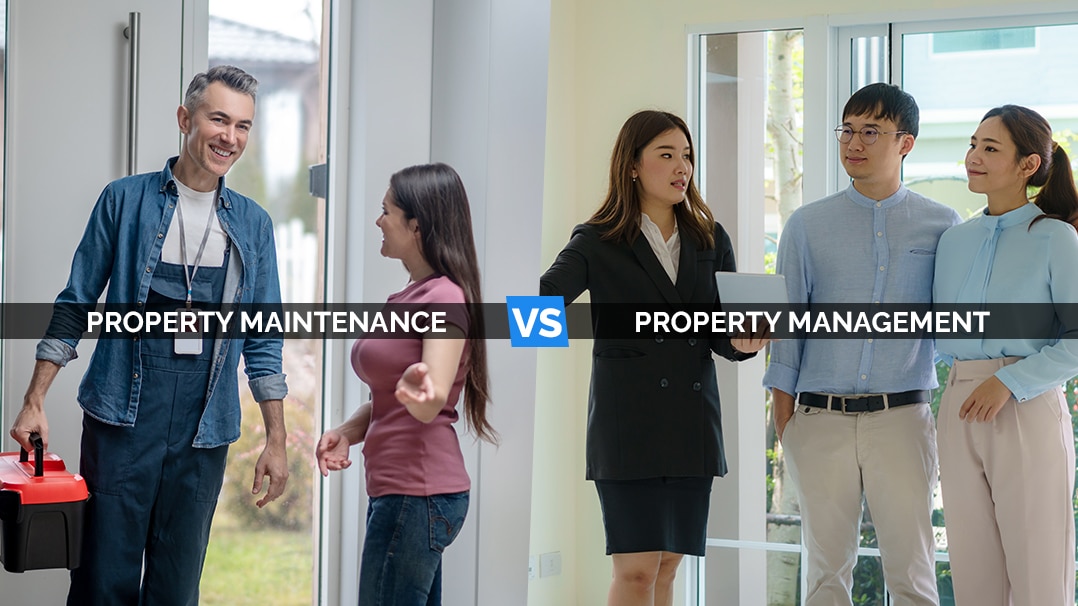 The second reason is that property maintenance and property management are quite similar. In many cases, companies providing property management are also providing property maintenance services, either as part of their overall package of services or as a stand-alone service they can offer.
In fact, let's talk about that a little more. What are the differences between property management and property maintenance, and when do you need one or the other?
What is Property Maintenance?
Property maintenance is, as the name implies, all of the things that go into maintaining a property to an acceptable standard for tenants and consumers. This includes both regularly-scheduled maintenance tasks and break-fix services to repair when something goes wrong. For example, it can encompass:
Lawn care services. Mowing, hedge trimming, tree pruning, landscaping, gardening, and beautification can all be part of this.
Snow removal in areas where it's relevant. San Diego landlords don't typically have to contend with snow, though.
Cleaning and upkeep. Litter pickup and removal, trash services, floor cleaning, lightbulb replacement, and other general maintenance tasks need to be done by someone, after all.
Plumbing repairs and maintenance. Clogged toilets, leaky pipes, and occasionally more damaging plumbing issues all need to be handled.
Electrical issues, like shorted or non-functional electrical boxes, burnt-out fixtures, and blown fuses, need to be inspected and repaired.
Now, you don't want to be handling all of this personally. It's vanishingly rare that a property owner is going to be tooling around on a lawnmower or digging around in the plumbing. There are two options for dealing with these kinds of maintenance and repair tasks.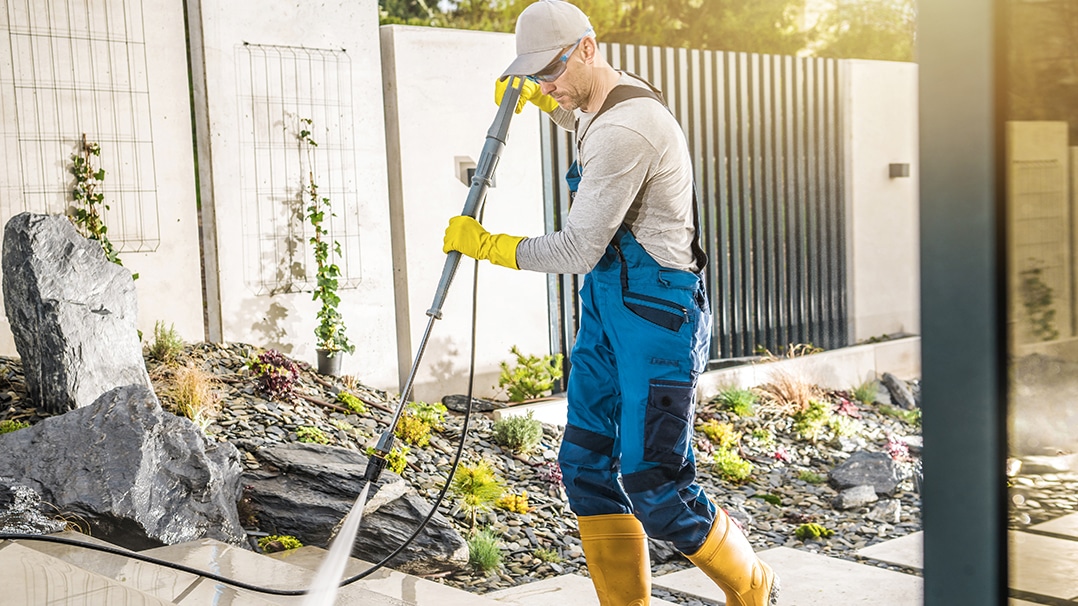 You can hire individual companies to do various services for you. For example, you might have a lawn care company contracted for regular maintenance, a plumber on retainer or with whom you have a solid relationship to get issues checked out, and an electrician you know who can handle any jobs more complex than a lightbulb swap. A cleaning service is also generally recommended, even if it's just for monthly deep cleans.
This, of course, requires you to go out and interview all of these companies, manage a bunch of invoices, and review the work they do to make sure it's worth the price you're paying for it.
The second option is to hire a middleman company to do all of that for you. That's what a property maintenance company does; they have relationships with the various local service providers and manage schedules, contracts, and sporadic issues that need repairs.
What is Property Management?
Property management includes everything listed above as one of several services they provide. A property management company generally acts as the middleman between you and your tenants and does more than just keep the property maintained.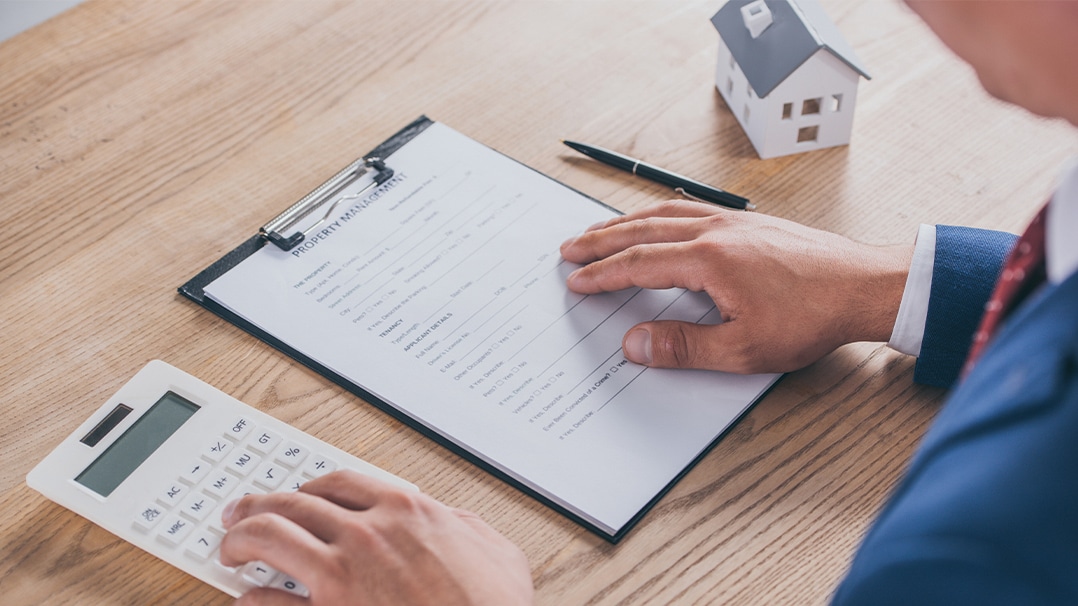 They also provide services such as:
Advertising and tenant acquisition to ensure as low a vacancy rate as possible.
Rent collection, and if necessary, the evictions process. While you may still be beholden to any true legal proceedings, a property management company can handle everything up to that point.
Tenant requests and repairs. If a tenant's washing machine breaks or if a commercial oven stops working, it needs to be fixed; they call the property management company, who then handles the problem and informs you of the solutions or options you can pick.
In some cases, property management companies handle essentially everything, including accounting. Instead of dealing with a variety of different contracts, they aggregate and handle everything and just present you with a simple invoice each month or year.
Basically, property maintenance is one subset of what a property management company can do for you. As a property owner, you have to decide how much personal attention and work you want to put into managing your property and how much you want to leave to the companies and contractors you hire.
Tips for Hiring a Property Maintenance Company
The first decision you need to make is where you intend to draw the line. If you're fine handling various tenant contracts and requests yourself or through your own company, you don't need to hire a full property management company yourself. Similarly, if you want more complete control over the service providers and contractors you work with – either to minimize costs or to ensure high quality of services – you'll want more of a personal overview of the people you work with.

Some people find that hiring a property management company is the most effective option. Others prefer to have more granular control with less risk of something shady going on below your level. The more layers there are between you and your tenants, the more chance there is for something to go horribly wrong.
Here are some tips to help you evaluate the companies you might hire and pick the right one.
Decide on the scope of services you want. There are all sorts of companies out there, from ones that have their own in-house service providers to ones that do little more than hire other companies and contractors from around the area and manage the invoices for you. Neither one is necessarily better or worse than the other; it all comes down to what you want and where you draw the line between control and outsourcing.
Gather quotes from various companies. Before you pick a company, of course, you want to evaluate the pros and cons of a variety of options. Getting quotes for services, service schedules, and fees will help you put them all in perspective, so you can evaluate apples to apples and decide what you want to go with.
Look for companies with experience on your level. Hiring someone whose small maintenance company mostly involves residential rental units can be difficult if you have a large office park or mall with large-scale needs. Conversely, hiring a company that manages 100-million-dollar commercial properties to manage your handful of residential houses is overkill and unnecessary.
If possible, learn who they work with. Most property maintenance companies don't provide all of the various maintenance services they offer with in-house employees. Instead, they know local service providers for things like lawn care, electrical work, appliance repair, and plumbing. If you can, identify which services they generally use for their maintenance and evaluate those service providers as well. Sometimes, a maintenance agency looks good on paper but farms out all of its work to the lowest bidder, leaving your property in a state of gradual decay.
Start with a trial period. Don't sign long, multi-year contracts with a property maintenance company until you're sure you like working with them and the services they provide are top-notch. You don't want to be locked into a lengthy contract with a company that is just going to run your property into the ground and then fail to renew your contract later, leaving you with the bill.
San Diego's Property Maintenance Options
It's impossible for me to tell you one good, recommended property maintenance company and say, "You should go with them." I've worked with buyers of relatively small rental properties and with multi-million-dollar malls and large properties, and any recommendation suitable for one of those won't be suitable for the other. There are too many differences and variables at play to say definitively what service providers are the best, objectively.
That said, here are some of the options you can consider in the San Diego area.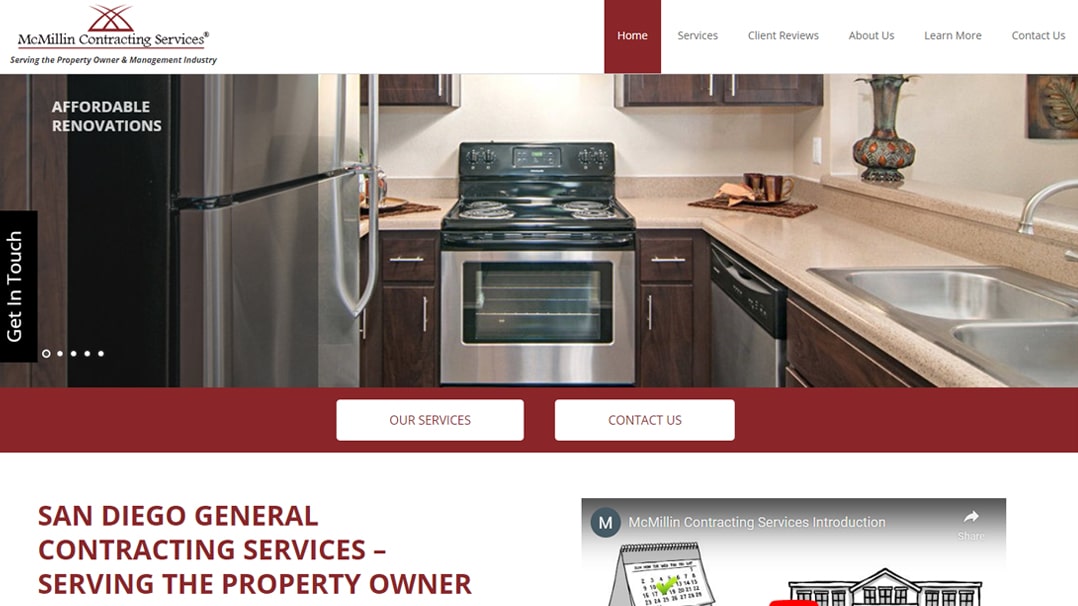 McMillin Contracting Services – This maintenance company provides a variety of services to San Diego property owners, including standard ongoing maintenance and repairs, interior and exterior remodeling, general contracting, balcony repairs, and more.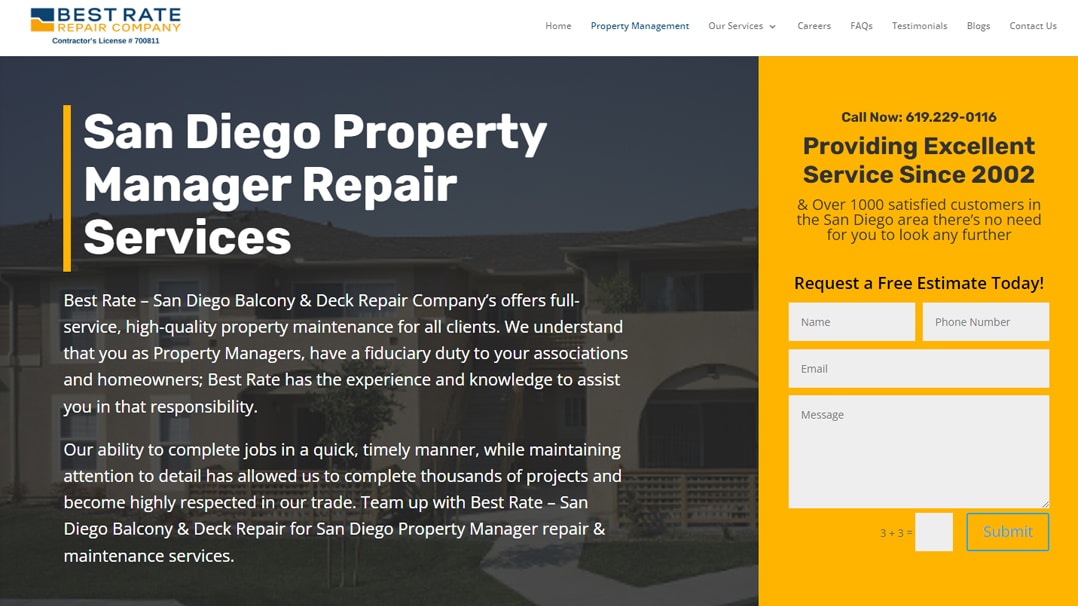 Best Rate Repair Company – This company is primarily a repair and maintenance company for structural and other areas of a building, such as decks, patios, and the stick-build framing of most buildings. They can deal with termite damage and wood rot, but they don't handle most other maintenance tasks.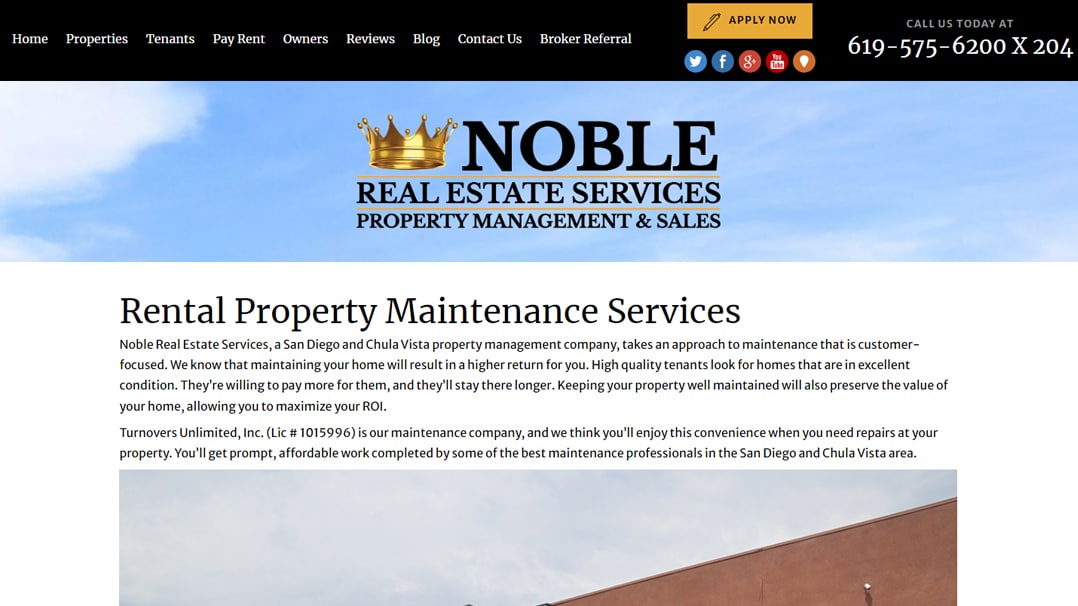 Turnovers Unlimited – This maintenance company is part of Noble Real Estate Services, an overall property management company, but you can work with just their maintenance wing if you don't need full management services. They can handle HVAC, electrical, plumbing, roofing, and turnover projects like painting, cleaning, carpets, and repairs.
Additionally, many property management companies in the area also cover property maintenance. You're free to go with one of them or see if you can negotiate a lower service package (and lower fee) from them. Management company options include:
Again, I'm not necessarily endorsing or recommending any of these companies. Do your research, talk to them, and decide if their services are right for you. Everyone's needs are different, after all.
If working with a single company doesn't seem to fit the bill, there are also a wide range of service providers in San Diego you can work with directly. Whether it's lawn care, electrical work, plumbing, HVAC, or anything else, specialized contractors are available and waiting for the work. It's just a matter of finding someone to suit your needs.
And, of course, if all of this sounds like way more work than you want to do, especially if you've recently inherited the property and you aren't sure what to do, you can always sell it instead. That way, you walk away with the value of the property in your pocket, while the maintenance becomes someone else's problem.
If you're interested in selling a commercial property, I'm your man. As one of the top-rated brokers in California, I've facilitated numerous multi-million-dollar sales and gotten what's best for sellers and buyers alike. All you need to get started is to reach out today. And if you have any questions, please feel free to let me know! I'd be more than happy to help you out.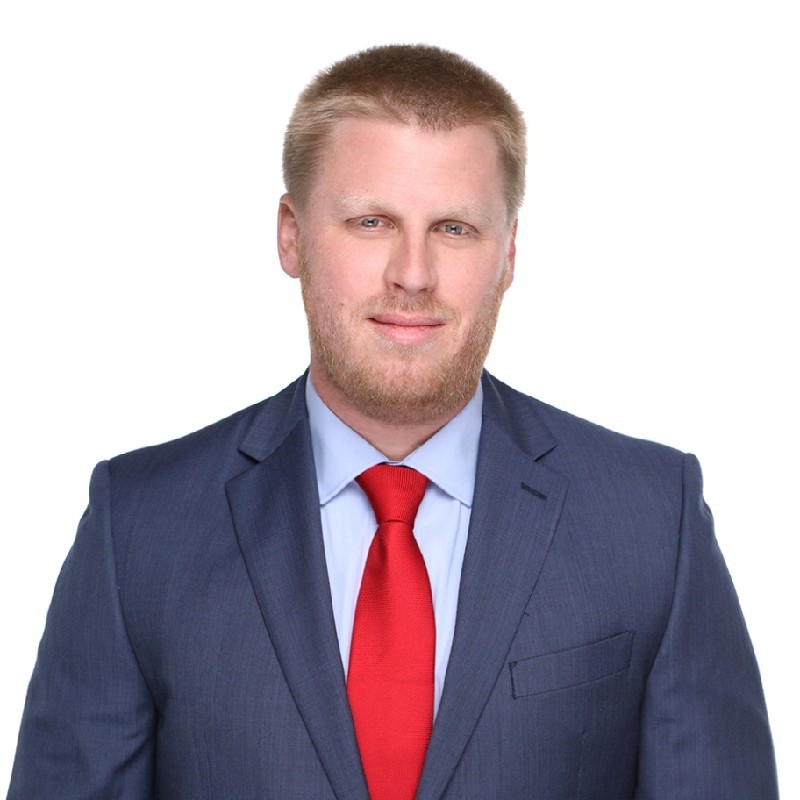 Erik Egelko is a veteran of the commercial real estate business with a specialized focus on Investment Property Sales. In 2021 and 2022, Erik was the #1 ranked Broker in California for one of the largest CRE Firms as well as ranked in the Top 1% of brokers nationwide. He has extensive experience in a variety of asset types including: Retail Shopping Centers, Medical Office Buildings, Industrial Properties, and Multifamily Apartment Complexes. Over the course of his career, Erik has closed over $100,000,000 of commercial property sales throughout Southern California.