Disclaimer: I am not an attorney and this article is not intended as a substitute for advice from the appropriate legal, zoning, financial, construction and/or tax professionals. This information is provided for educational purposes only and is made without warranties or representations
I received a lot of positive feedback from landlords and business owners on my last article about Coronavirus Effects on Commercial Real Estate so I have decided to continue to publish weekly summations of my economic research. This week's article will take a broader approach and look at the most recent developments in the economy as a whole.

Notice: As this situation is constantly evolving the numbers and statistics provided below are based on available information as of the time of publishing.

Disclaimer: All information is made without any warranty or representation. Consult with the appropriate legal, financial and tax experts prior to making any investment decision. The information is provided for educational purposes and the author assumes no liability whatsoever.

Stock Market
DOW JONES: The U.S. equities market has staged a dramatic come back over last week. The Dow Jones rose 3736 points a 20% increase over the last 7 days (March 23rd, 2020 – March 30th 2020). Much of this is attributed to the passing of $2.2 trillion CARE ACT Stimulus Package.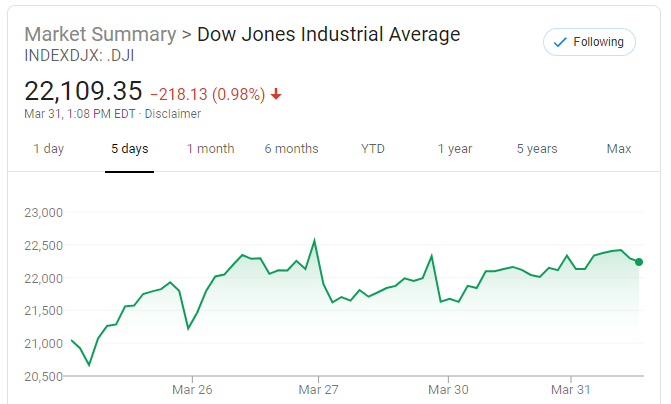 Oil Prices: Crude oil prices have fallen dramatically closing at $20.09 a barrel Monday, March 30th, 2020. At session lows, oil touched $19.27 a barrel — the weakest intraday price since February 2002. Analysts predict this is a result of decreased demand caused by the outbreak as well as an escalating price war between Russia and Saudi Arabia.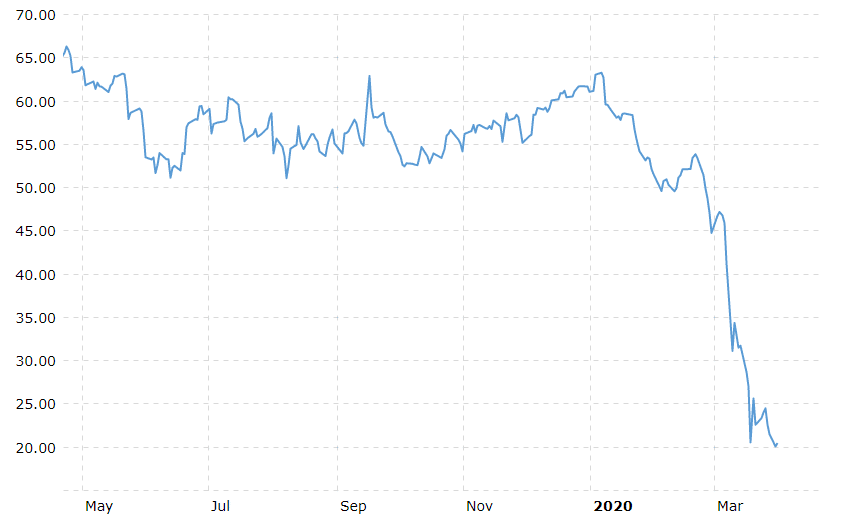 Mortgages Rates and Forbearance
Mortgage Rates: Despite the Federal Reserve lowering the target rate to 0%, mortgage rates have increased slightly as lenders factor in the uncertainly associated with the COVID-19 Pandemic. The average 30-year fixed-refinance rate is 3.94 percent, up 4 basis points compared with a week ago. A month ago, the average rate on a 30-year fixed refinance was lower, at 3.56 percent.

Forbearance: Included in the stimulus package is a requirement for residential lenders to allow 120-day deferral of mortgage payments for those affected by COVID-19. While this is well-intentioned by the government, in my personal discussions with lenders they are requiring a lump sum payment at the end of the forbearance period which would require borrowers to repay all of the missed payments at once.

Stimulus Plan
Last Friday the House of Representatives approved and President Trump signed the $2,200,000,000,000 CARES Act (Coronavirus Aid, Relief, and Economic Security Act). This is the largest government economic stimulus package in history. The stimulus package includes a broad variety of programs to increases liquidity for business, municipal governments and individuals. Most notably the package includes direct cash payments to all Americans earning less than $100,000/year.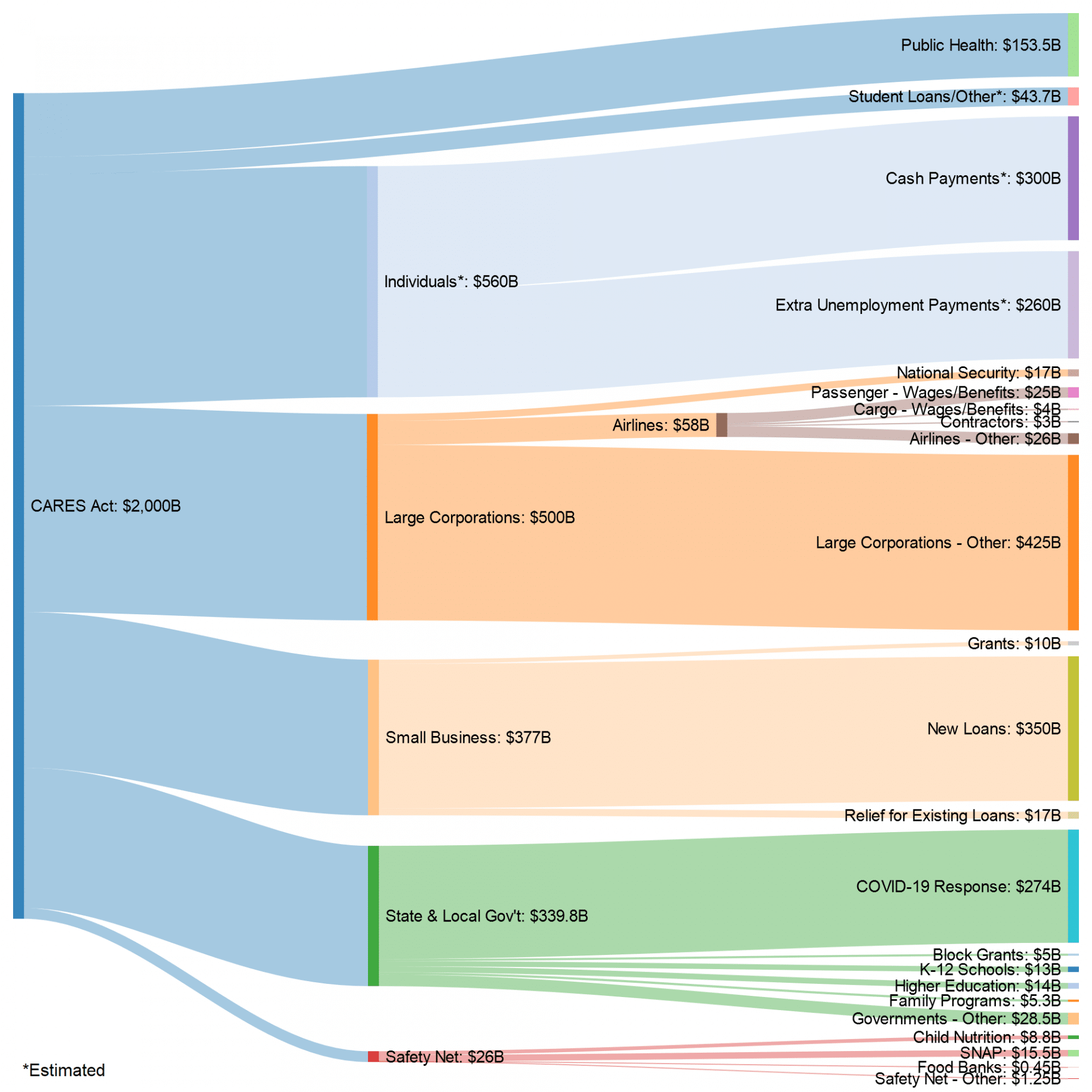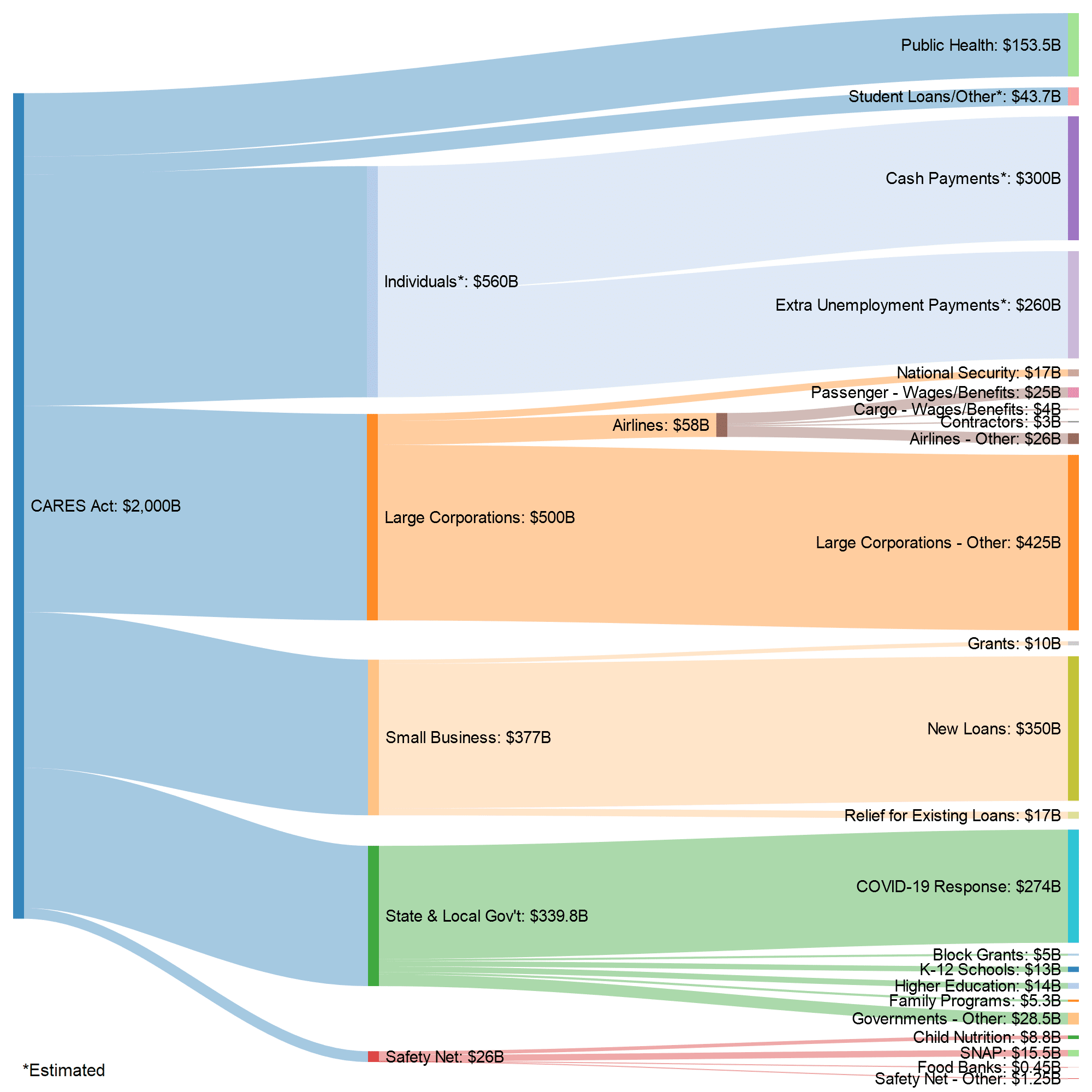 Unemployment Numbers
Reports released by the Labor Department on Thursday, March 26, 2020, showed that a record of 3.3 million Americans applied for unemployment benefits as restaurants, hotels, barbershops, gyms and more shut down in a nationwide effort to slow the spread of the COVID-19 pandemic.

Last week saw the biggest jump in new jobless claims in history, surpassing the record of 695,000 set in 1982. Many economists say this is the beginning of a massive spike in unemployment that could result in over 40 million Americans losing their jobs by April.

While these numbers may seem discouraging there are several sectors that are seeing a spike in new hires:

7-Eleven: Announced it will be hiring 20,000 new employees

Albertsons: 30,000 temporary jobs will be created in response to the surge of traffic at the grocery chain. The company is working with hospitality and food service companies that have had to furlough workers.

Amazon: The online retailer is looking to add 100,000 workers amid an "unprecedented" surge in demand due to the coronavirus. The bulk of those jobs are in warehouses and as delivery workers.

CVS: The pharmacy giant plans to hire 50,000 additional staffers.

Instacart: The company that fills grocery store orders plans to hire 300,000 full-service shoppers over the next three months, more than doubling its current workforce.

Dollar Tree/Family Dollar: The value variety chains plan to bring another 25,000 full and part-time associates on board to support in-store and distribution roles.

Domino's: The world's largest pizza chain is looking to hire up to 10,000 employees in roles ranging from pizza makers to delivery drivers to customer service reps.

Walmart: The retail powerhouse plans on adding 150,000 temporary positions. Many of the jobs, however, will convert to full-time positions, the company says.
Long Term Shifts in the Retail Sector
The major shutdowns across most of the United States has created a watershed moment for commercial real estate especially the retail sector. The following are my personal predictions based on anecdotal experiences and broker intuition.

The End of Movie Theaters: The coronavirus pandemic seems to be greatly expediting the collapse of many industries that were already in decline. With the mass adoption of streaming services during the lockdown, I think it is highly unlikely that movie theaters will remain a viable business model moving forward.

Reconciliation of the Restuarant Industry: Social distancing guidelines have caused a major disruption to the hospitality sector. Many fast-casual and quick-service restaurants have been able to embrace delivery and to-go order however dine-in restaurants have not been as lucky. I predict that once the pandemic subsides there will be an absence of mid-tier dine-in restaurants and that the space will consist of an abundance of fast-casual chains(Chipotle, Rubios, Subway, etc) and a select group of high end sit down restaurants catering to an affluent crowd.

Renaissance for Grocery Chains: The one industry that is seeing the largest surge in business as a result of the pandemic has been supermarkets. With lines to get in and daily shortages of essential goods, grocery chains are seeing major increases in both revenue and profits. As it relates to commercial real estate I predict that grocery-anchored assets will be viewed as more secure investments and CAP rates will decrease for these types of properties.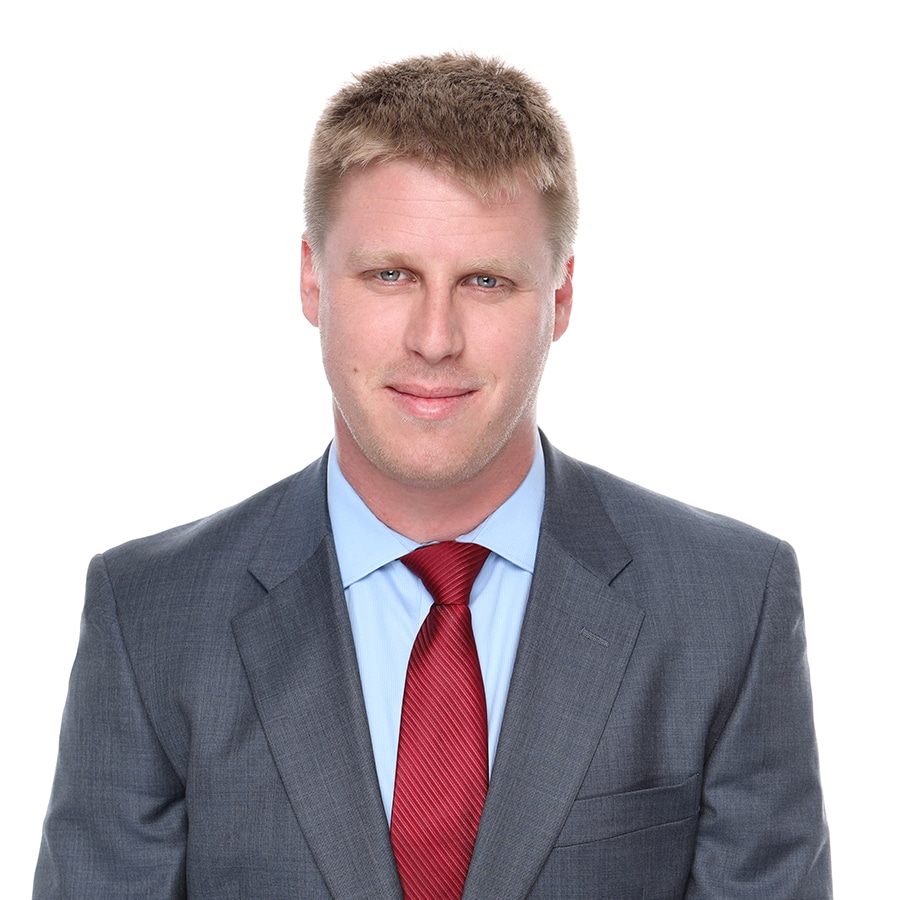 ABOUT THE AUTHOR: Erik Egelko is a licensed real estate broker with a specialized focus on leasing and sale of commercial real estate assets in central and eastern San Diego County sub-markets.

Real Estate concerns regarding COVID-19? Reach out directly: [email protected] | 805-415-1914